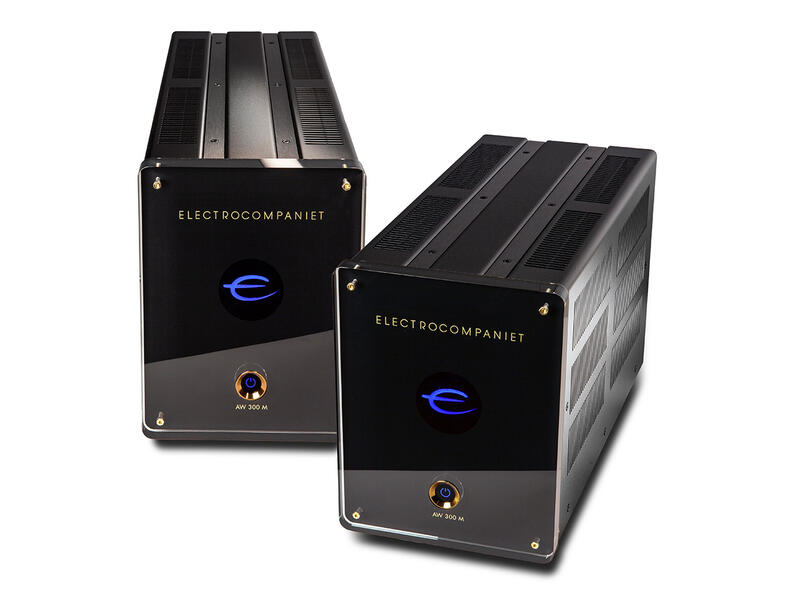 New Monoblocks from Electrocompaniet
Electrocompaniet AW 300M
Electrocompaniet continues in the same direction they started with their highly impressive stereo power amplifier, the AW 800. Today, they are launching a pair of monoblock amplifiers that offer plenty of power and performance but are somewhat easier to place than the massive AW 800.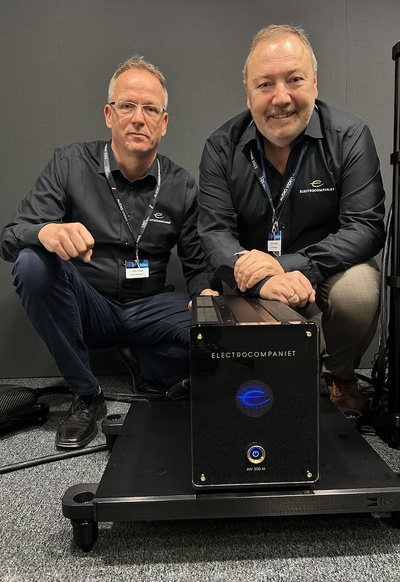 Electrocompaniet manufactures all of its electronics in state-of-the-art facilities in Tau, just outside Stavanger. They state in the press release that they have taken significant steps forward with their new AW 300, aiming to ensure high sound quality combined with ample power. It is designed from the ground up as a monoblock amplifier, building upon the extensive success they've had with their AW 800. When we tested the AW 800, we already thought that this power amplifier seemed tailor-made to be split into two. From the image, it appears that this operation has been very successful. The glossy front panel, the enlarged logo, and the design of the power on/off switch add an exclusive touch.
Having two mono amplifiers is easier to place and, in many situations, more interior-friendly than a large power amplifier. The amplifiers can be placed in close proximity to the speakers, potentially saving some money on expensive and long speaker cables, and it may also look more stylish and attractive than placing everything in a single massive rack.
The amplifier features a highly efficient power supply that allows these relatively compact and slim units to deliver a full 300 watts each at 8 ohms. This doubles to 600 watts at 4 ohms, and at 2 ohms, they deliver an impressive 1000 watts, which is clearly sufficient to drive even challenging speakers. The construction also boasts Electrocompaniet's open-loop technology, providing the amplifier with a very high bandwidth.
Some technical specifications:
Input Impedance: 330 kΩ
Frequency Response (input filter on): 0.5–220 kHz
Frequency Response (input filter off): 0.5–1.1 MHz
Signal-to-Noise Ratio (ref. 1 W/8 Ω load, 20-20 kHz): 95 dB
Signal-to-Noise Ratio (ref. full power, 20-20 kHz): 120 dB
Slew Rate (input filter off): 140 V/μs DC Output
Voltage: < 5 mV THD+N: 0.0006% IMD: < 0.001%
Damping Factor (8 Ω load): > 1000
Price: 132,250 NOK per unit.
Manufacturer: www.electrocompaniet.no