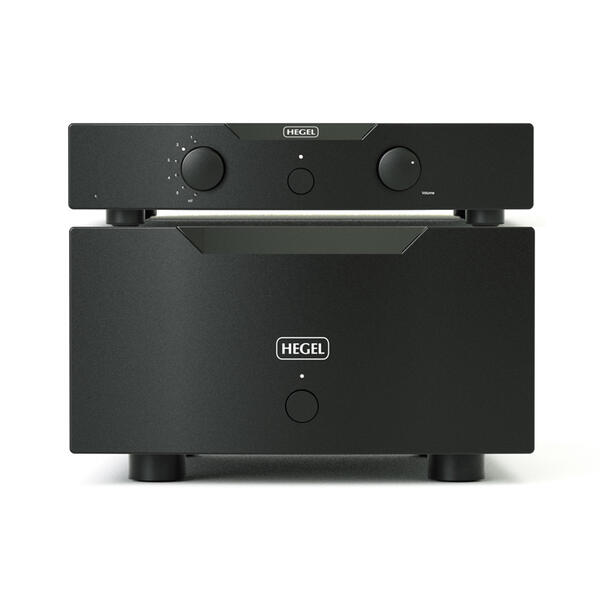 Oh, it's that good!
Hi-Fi: Hegel P30A and H30A
Stereo+ has the pleasure of being the world's first to test the brand new P30A / H30A amplifier set. So, what does it really sound like?
Connecting these devices isn't as easy as it sounds, even though we're only dealing with a preamp and power amp. First, you have to get it through the door, up the stairs and out of the box. The preamp isn't much of a challenge for strong and fit guys, but the new H30A is a real beast of an amplifier, and if you buy one of these, there are only two options. A well-used membership card from the gym, or calling a friend.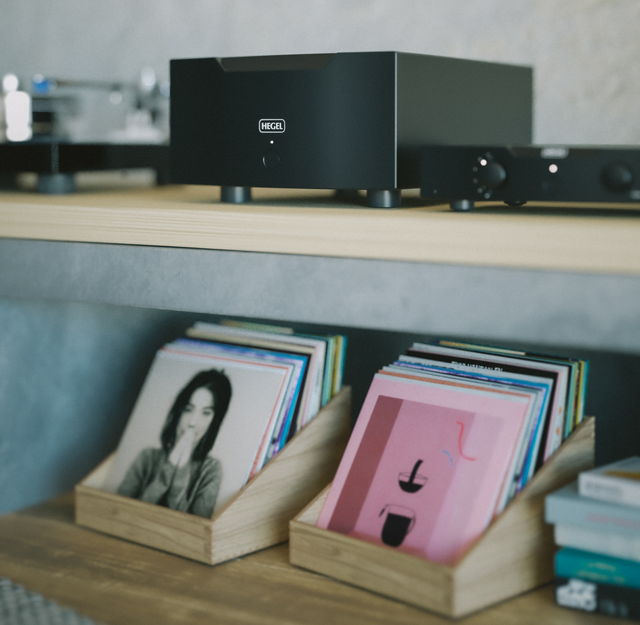 Huge interest
The existing P30 and H30 have been on the market for 11 years, and they could perhaps have lasted another couple of years if it hadn't been for the fact that the transistors Hegel uses are no longer on the market. For years Hegel has therefore searched for replacements that could not only match but also improve the amplifiers' performance. They have tested, listened and tested again, discussed, quarrelled and shed a few tears, but in the end, they have been able to introduce brand-new reference products. Following the formidable success of the integrated amplifiers Hegel H390 and H590, which by the way have been Roon certified, it seems as though the world has far greater expectations towards the pre and power amplifier this time than what was the case back in 2011. It will be interesting to see how they are received.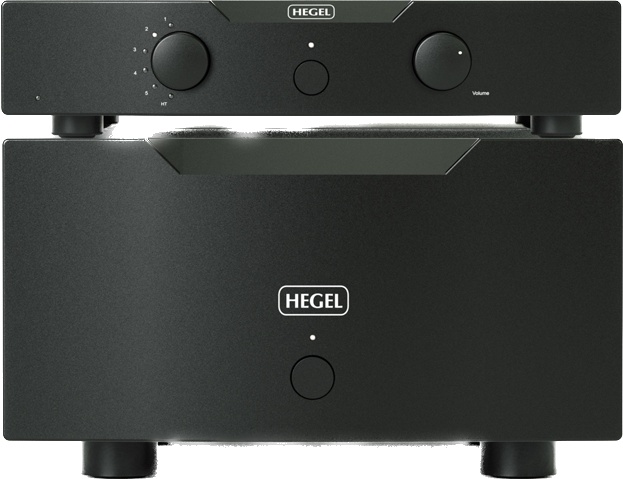 Upgraded design
Some are probably of the opinion that the new design isn't much of an upgrade. In typical Hegel fashion, it's simple and a bit angular on the top of the front plate, and that's best suited to the P30A preamp. My opinion. It looks like someone has slammed an axe into a birch twice and ripped off the resulting chip. Perhaps that was the actual inspiration? Nevertheless, it's a design change that makes a mark. The previous products now look a bit "dated" by comparison, and then I suppose it's mission accomplished. The new design suits the preamp best, but perhaps it just takes some getting used to.
Built from the ground up
Although we're testing this as a stereo setup, each of the components may of course be used independently to complement an existing system, and if you're a bit better off than most people, you can buy two power amps and connect one to each channel. If we read between the lines of what is said and written, it's evident that Hegel is extraordinarily proud of its new products, and perhaps they are proudest of the new P30A preamp. Maybe because it has been the most complicated to make. The preamp is 100 per cent analogue. Hegel leaves it to the buyer to find a matching digital converter or streamer. It's probably a sensible choice when we know that these amplifiers are intended to be on the market for 10-12 years, and even longer in the buyer's home – and on the second-hand market. An integrated top-of-the-range digital converter and streamer would make the product significantly more expensive, and would also probably be outdated in 4-5 years. Nor is there an integrated turntable amp/RIAA. If you don't have a turntable, it will save you some cash you can spend elsewhere, and if you have a turntable, you'll probably want to choose your own RIAA. There are plenty of inputs on the back for most purposes. You have two balanced XLR inputs and four RCA inputs of which one is a Home Theatre input, and you can also configure one of the unbalanced RCA outputs to fixed volume output. Be careful! On the left side of the back plate, there is a balanced output and two RCA outputs. The front is also kept simple with the on/off switch in the middle, volume to the right and source selector to the left.
Hegel believes, like most people, that the preamp is the system's most critical component. For this reason, the boss himself, Bent Holter, has gone a long way to make it as good as possible. The FET transistors used have only lower-order harmonic distortion, and each individual transistor has been carefully inspected. In a production batch of transistors, there can be minute variations that are insignificant in other contexts, but here they are measured individually to find perfectly matching transistors. Fortunately, the signal won't pass through many transistors. Hegel settles for sending the signal as short a distance as possible and sends it through only two transistors and a volume control with extremely low noise. Hegel uses its patented Sound Engine in its products, and P30A is no exception. This performs active monitoring of the signal, and corrects intermodulation distortion using a feed-forward design and removes the distortion in real-time when the signal is amplified. Together with the full-balanced design, the aim is to make the preamp extremely quiet, precise and sensitive, and without distortion so that the signal is as close to the source material as possible. Whether it comes from a CD, streamer or turntable amp. If we look at the specs, they state a signal/noise ratio of more than 130dB (balanced).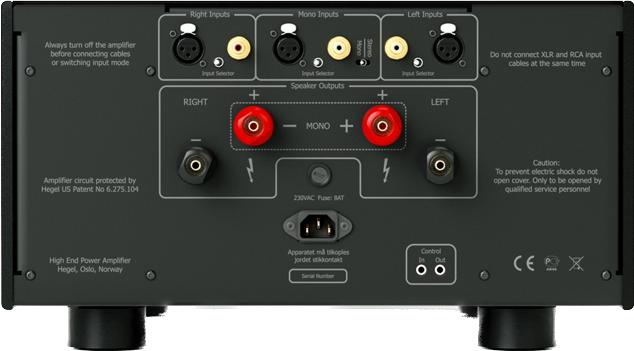 A powerhouse of an amplifier
It's a bit odd that two Norwegian power amps should reach the market just a few months apart. We have already experienced the big new power amp from Electrocompaniet, and now we're here (a bit worn in the back) with Hegel's H30A. Hegel's model weighs in at 54 kilos and has an output of a whopping 1,100 watts in 8 ohms as a mono power amp. This makes the two Norwegian amplifiers strangely similar in both performance and weight. Hegel's H30A is quite powerful, in other words, and it is stated that it is built as a mono amplifier, but with the possibility of stereo – as we're doing in this test. It should be stable down to 1 ohm and has enough power for anything in terms of speakers. An impressive power supply and no less than fifty-six 200 watt/15 ampere bipolar transistors make this possible. But power isn't the only point. The power amp necessarily has to be a good match for the preamp and has to be just as detailed and articulated to make any sense.
Premium sound
Most of you have probably noticed that we have a Hegel H590 integrated amplifier in our equipment arsenal. This time it gets the more than dubious job of being a negative reference when we start playing music on P30A/H30A. It gets solid power from Anzus, XLR and speaker cables from Chord Company and a Matrix element X2 as a streamer/Dac and second preamplifier. The speakers are a pair of Kerr Acoustic K320. After a couple of days of warm-up, the Hegel amplifier is ready to play. I disconnect Hegel H590, connect the preamp and power amp, and say to myself after a couple of minutes: "Oh, is it that good?" And it actually is.
I could probably have imagined the overwhelming power, impressive dynamics and luscious way of playing, and not least the depth of the bass, but I hadn't even dreamt of the clarity of the sound and the amplifiers' ability to bring out details. Of course, my speakers aren't particularly difficult to handle, but in any case, you hear that the amplifier barely cares about the connected speakers. Like at the Horten Hi-Fi fair when they powered the incredibly impressive Dali Kore speakers. There is an authority here that I have never experienced in quite the same way at home. I imagine that the amplifier cares as little about my speakers as a huge truck pulling a tiny caravan. Yet it isn't the power and the ruthless control that are most important to the body's internal goosebumps machine. Instead, it's the details, and the way it draws information from the source that I'm left listening to. Even though there's more of everything I appreciate in a stereo system, it provides an insight into the music that is really impressive. But with so much detail and such an open and clear soundscape, one can easily tip over into the analytical and cold, but fortunately, it doesn't. Still, you don't get the warmth you need to save your rickety Rolling Stones records. What emerges from the speakers is a neutral and highly believable musicality – completely without sharp edges or hardness in the treble range. Although Hegel talks a lot about the treble and bass, it is perhaps in the midrange and mid-bass that it differs from other equipment I have had for testing. It has tempo, precision, details and absolutely raw dynamics that make the music delightfully engaging and fun to listen to, and it packs a punch while at the same time the midrange is both smooth and refined.
Very versatile
Most amplifiers and electronics indicate pretty quickly what their favourite music is, but it quickly becomes clear that the Hegel setup has so little impact on the musical signal it processes that the music takes on a life of its own. If the music is well recorded, genre and complexity barely make a difference. Even significant and well-populated orchestral pieces are processed without audible impact. As usual, the coolest and most fun experiences are to be had with instruments you have a relationship with. Yes, it's really cool to play Trentemøller quite loud, but the synthetic timbres often become more of an academic exercise than music I enjoy and don't speak to me in the same way that string instruments, wind instruments and voices usually do – when things really are in place.
After a few rounds of music, it's clear to me that challenging this setup to its knees so that it reveals its weaknesses is rather difficult. One might as well turn around and see what the setup can do with music I play very often and that I know well. One of the tracks I used was Porcupine Tree and their The Sound of Muzak, and as early as the opening the setup reveals itself as extremely dynamic and tidy. Guitar and a quite sharply recorded snare drum hit the mark in terms of dynamics, but there's more here. When it picks up pace (guitar solo), the track often becomes a bit untidy, but here it is surprisingly well in place. The soundscape is huge in both width and depth, and the focus on the voice and instruments is incredibly good.
I continue with Mari Boine and her Eallin, and I can't remember hearing the intro as controlled as this before. Not the rest of the track either, for that matter. The drums are as deep as wells but very controlled and tightly reproduced. Boine's soaring voice has great sonority, is completely relaxed and has a natural and very credible presence. At the same time, it's very quiet, and despite lots of detail, energy and commitment, the sound is strangely relaxed and calm.
Can Hegel do anything about the slightly dull and cramped recording of Sloe Gin by Joe Bonamassa from the Royal Albert Hall? Yes, it can! It starts very quietly, and you sense that this is a large hall from the audience's response. The guitar tones are crystal clear, have the right thickness and have a beautiful clean sound. It sounds like things can really get going when things pick up later in the song because when the guitar volume increases and the band pulls out all the stops it usually collapses and feels more than slightly compressed. Here, however, the guitar is brought to the forefront and the soundscape opens up and unfolds to the expected dimensions – and even more. I put my head back and enjoy and play the air guitar solo of my lifetime.
Hanz Zimmer's music for The Dark Knight is huge, demanding, dark and complex. I play I'm not a Hero, and here the Hegel setup solves the task impressively. The strings sound great, with loads of detail and excellent focus, and when the wind section and percussion arrive towards the end, this becomes music and reproduction of epic dimensions. The soundscape is large, deep and beautiful, with a pitch black background that makes the percussion detailed, hard-hitting and with an extremely credible sound, even though it's far in the background. At the same time, it's clear, controlled, more relaxed and less demanding to listen to than I had expected.
Conclusion
After hearing the amp setup play up to several times previously, I shouldn't be so surprised, but getting this into your living room is quite an overwhelming experience. It sounds new and fresh, and even music you thought you knew inside out is listened to through new ears. Beautiful music becomes even more beautiful, heavy music becomes even heavier and large and complex music is beautifully decomposed into its individual components, but without becoming creaky or analytical. Better sound than this is really expensive!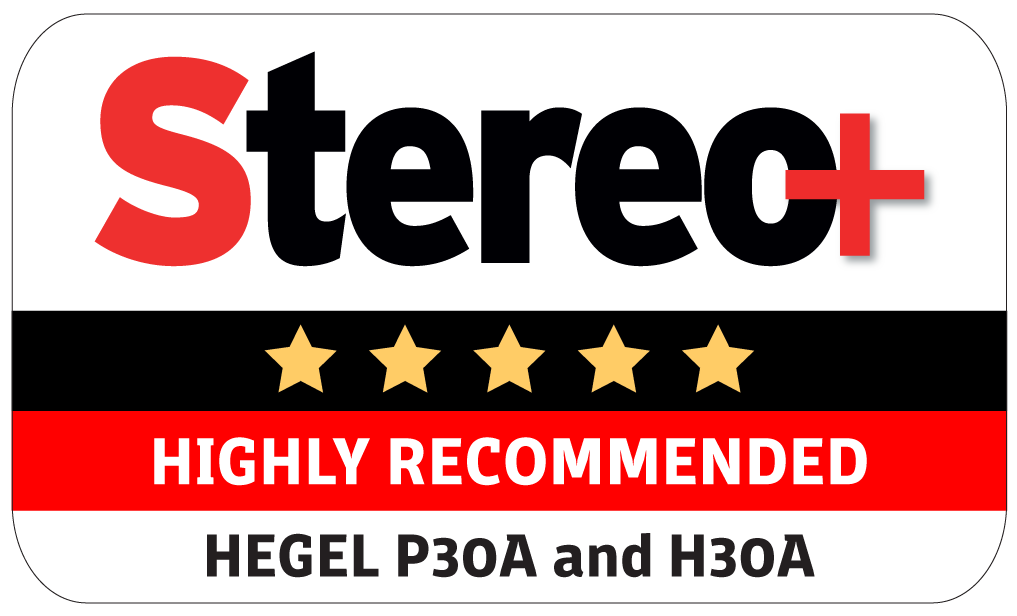 Hegel P30A and H30A
Veil. pris: P30A NOK 82900 / H30A NOK 185900
Importør: Hegel Music System AS
---
Pluss:
Super-articulated and balanced preamp Heavy and solid sound Loads of detail without becoming strenuous Very tight and controlled bass Huge dynamic properties
Minus:
I still don't find it amazingly attractive